Tue, Jun 9, 2020 3:00 PM – 4:00 PM EDT
---
Many of us who guide and form spiritual seekers are hoping for a return to normal as soon as the COVID-19 restrictions are lifted. But 
norm
al probably won't look like what we are used to. The effects of the pandemic have permanently ruptured "the way we've always done it." For the most part, that is a good thing. In this webinar, Nick Wagner and Diana Macalintal of Team RCIA will look at some ways initiation ministry and our lives as disciples will be permanently changed for the better. The Ave Maria Press Professional Webinar Series is presented in partnership with the National Association for Lay Ministry, the National Association of Catholic Family Life Ministers, the National Conference for Catechetical Leadership, and the Catholic Campus Ministry Association.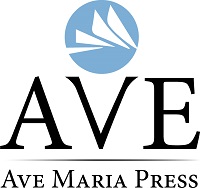 https://register.gotowebinar.com/register/6623605787449884432
For a full schedule of presentations in the Ave Maria Press Professional Development Webinar Series, click here.